Emotional Intelligence experts
As EQ experts, we help people perform better at work.  Let us be your partner & guide you to reveal & improve what you & your organisation need most. We've found that many organisational & people issues result from low Emotional Intelligence. We'll train & coach you to succeed whether that means effective leadership, achieving goals, more engaging relationships or overall wellbeing, because EQ works.
We're leading UK experts in EQ coaching & development since 2006. We're specialists whilst many others see EQ as just an add-on.
We understand businesses through in-depth corporate experience including management consultancy, change-management & finance
We're passionate about high performance, research & developing EQ assessment tools, such as the outstanding social EQ test, The A.R.T.
Few coaching consultancies combine all these; EQ, business, financial & research expertise. This rare mix means we're uniquely placed to understand how businesses & people work best together to achieve the high performance & success you want.
Tailored to you
You choose your ideal EQ learning experience, from insightful keynote talks through to profound culture-change programmes. We put together the right mix of components to best suit your needs.
Comprehensive
We test, analyse, educate & develop the critical human attributes proven to create success.
Our training programmes are designed to teach the techniques, skills, behaviours & mind-set of high performers. We use not one but two comprehensive EQ assessments that reveal both you & your team's overall EQ potential as well as in-depth interpersonal skills. No-one else offers this detailed analysis & development potential. We're simply better equipped to help you.
Emotionally Intelligent process
We put you first. We start & end with your goals, needs, issues & contexts. By using our unique Training Needs Analysis approach, we adapt our approach & language to your preferences & sensitivities.
We balance a breadth & depth of expertise
Our approach is eclectic, pragmatic & flexible, encompassing psychological (NLP, Mindfulness, Positive Psychology), research-based (Resilience, 6 Pillars, A.R.T.), leadership (Coaching) & business expertise (Consulting, Branding).
We focus on balance, with one eye on your success & one on the wider context of sustainability & well-being. EQ development works in this naturally holistic way.
To us, all people are leaders.  We focus on bringing out personal leadership qualities & helping you do the same for others. It's efficient & rewarding to work in this way. This is EQ Leadership.
Our EQ expertise stems from having a depth & breadth of experience that draws on key business, psychological & psychometric disciplines.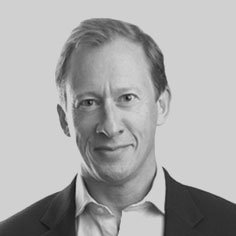 Emotional intelligence expert, EQ coach

Philip is a leader in Emotional Intelligence development & receives exceptional feedback as both EQ coach & motivational speaker. He develops people & teams focusing strongly on leadership development. He combines both significant psychological & business-change experience. This gives him unique insights into developing high performing leaders & teams that are agile at managing change from both organisational & personal perspectives.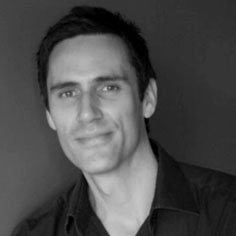 Executive Coach, facilitator
Executive Coach

Russ's entrepreneurial spirit & experience give him exceptional insights into business coaching. His passion & experience generate a compelling presence around him to coach leadership skills & as a trainer-facilitator. Russ's passion for adventure & independent nature provide his clients with a model of contemporary self-leadership.
While no stranger to taking risks in search of excellence, Russ provokes inspiration through challenging, yet compassionate questioning techniques. He leads his clients to achieve significant behavioural change, helping them take charge of their own incremental performance improvements.
Corporate Coach
Having a 15-year corporate career in consulting & training, including 5 years with McKinsey & Company in London, Russ has a wealth of experience in practicable leadership, drawn from his exposure to challenges & change. Life in McKinsey was results-focused. This crystalised an understanding of what high performance & corporate competence means, which he in turn is able to elicit from his coaching clients to exceed their expectations.
Russ describes his key qualities at work as; insightful, enthusiastic, inspirational & entrepreneurial. Working with Russ, both his colleagues & clients find him a wonderful oasis of calm & kindness.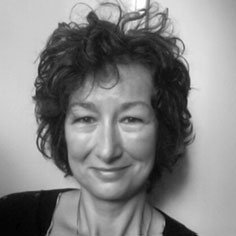 Emotional intelligence supervisor, executive coach
Experienced therapist & supervisor
VIcky brings immense experience to EQworks. A qualified & experienced psychotherapist she has been supporting people to bring out their best for many years. Her gifts go well beyond this though.  Having significant emotional & spiritual understanding Vicky supervises our coaching programmes & helps refine our training approaches & material.
Breadth & Depth
Vicky is accomplished in many diverse fields which give her excellent all round experience of life & work. These include graduating from University in Architecture & Environmental Studies, working as a chef, living in an intentional community, qualifying & working as an attachment-based Psychotherapist & as an artist creating in two & three dimensions.
Vicky is passionate about her spiritual practice, works with subtle energies & is committed to the expansion of her consciousness & to playfulness, peace & love. She brings enormous breadth of knowledge & personal experience to bear in expertly supporting EQworks in many ways, not least as facilitator & coaching supervisor.
Our insightful & motivational speaker will inspire, educate & entertain your people
Our EQ expertise brings new insights & powerful resources to achieve goals & new skills you need