What is executive coaching?
Executive coaching is a profound experience bringing leaders high performance & personal mastery. We build an open, trusting & confidential relationship with you. Our specialised coaching process develops resourcefulness & skills where they're needed most. Together we build whatever success means to you.
Executive coaching benefits
Confidential sounding board

Expert support & feedback

Focus on what serves you most


Passion & clarity of purpose

Positivity & encouragement

Methodology to achieve goals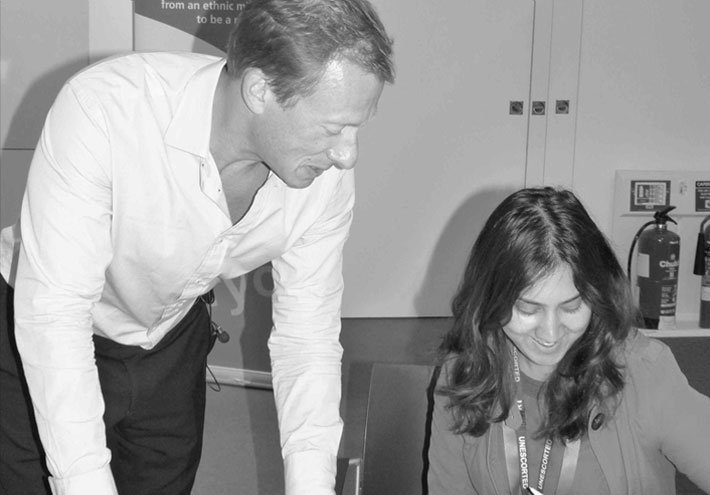 As you're unique, we match your needs & goals to the expert coach, approach & programme. [More].
Executive Coaching works
Executive coaching has been shown to be highly effective for honing talent within organisations. Coaching tools & conversations help bring out people's best & facilitate positive change, so much so we're asked to train coaching skills to senior people to help them manage & lead.
We think it's important to not only develop leaders, but prove our it, so we use both qualitative & quantitative approaches & evidence to show the power of coaching;
We encourage our client's organisations, teams & people to initially take our detailed needs analysis to understand & align expectations. We may  recommend taking performance & wellbeing questionnaires as well as our rigorous emotional intelligence assessments, before & after coaching programmes. In some cases we may recommend 360-degree feedback too.  This way we increase the quality of both our people development programmes & our ability to monitor them both quantitatively & qualitatively.
One step further
Up to 90% of success in leadership roles is based on emotional intelligence skills*.   That's why we specialise in emotional intelligence coaching & assessments. In fact, the more your role deals with stakeholders, communication & relationship skills the more impact EQ coaching development will make. That's why we're a natural choice for C-Suite leadership coaching and receive exceptional feedback.
* according to the Harvard Business Review research into EQ.
Trust
Trusted by our clients: Our coaches have at least 15 years professional executive coaching experience.  Although based in London in the UK we travel far & wide to support our clients. We also use remote coaching.
Confidentiality: Even if sponsored by your organisation, our relationship with you is confidential, though whatever you're willing to share helps the organisation too.
Coaching relationships are based on openness, honesty,  transparency & commitment on both sides. At all times, as the client, you should feel respected & supported & safe.
Coaching vs Therapy
Executive coaching focuses on achievement & growth. It's not 'issue-focused', as is therapy, although issues & blocks are commonly uncovered in the process. A great coach knows the difference & is able to navigate situations where issues arise. They should also be clear about this, giving guidance where necessary.
Executive coaching is based on the premise that you're committed & able to move forward. If a client has difficulties moving forward, the coach may refer a client for additional support to a therapist or counsellor.  Our stringent coaching approach ensures we balance your growth, goals & wellbeing.
Logistics
For optimal working & results we recommend coaching sessions from 90 to 120 minutes in length. Effective programmes start with a minimum of around 3 or 4 sessions over a 4-10 week period with intervals of 10 days to 2 weeks between sessions. This helps maintain the dynamic nature of building habits in a trusted process.
Executive coaching often occurs face-to-face (or remotely using phone or Skype) in a neutral, relaxed & discreet location. We understand that appointments can change, and whilst we try to be flexible, there is a minimum of 48 hours' notice required to change or cancel sessions.
Leadership coaching programmes
Imagine your key people & teams were imbued with the skills that mattered most – that built success & positive cultures. Imagine developing the mindset & standards of high performance. EQ coaching programmes do this.

Make an enquiry
Whether or not you know what you want from your coaching experience, be it for you or your organisation, it all starts with a conversation.