What is executive coaching?
Our executive coaching is a profound experience bringing leaders high performance & personal mastery. Our executive coaches are leadership experts, adept at building open & trusting relationships.  Our coaching is different because of our specialised EQ coaching process. You'll develop the resourcefulness & skills where they're needed most, fast. Our London based coaches can help you achieve whatever success means to you in life or work in the UK or beyond.
Executive coaching brings
Profound insights for

 success

A confidential sounding board

Incisive leadership development
Expert coaching support
Both performance & wellbeing
Passion & purpose
Proven ways 

to succeed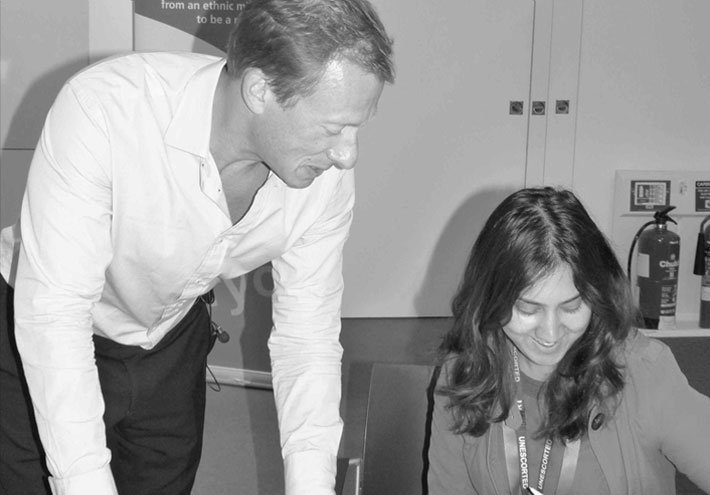 You are unique so we match your needs & goals to the executive coach, approach & programme that works best for you. Our coaches are both psychologically & business trained.  [More].
Executive Coaching For Leadership
Executive coaching is an incredibly powerful & efficient way for identifying & honing people's talent. Our clients & their colleagues often notice improvements almost immediately.
The more senior the role – the greater the potential
When senior executives perform at high levels, this has a multiplier effect on the overall performance of the whole organisation. The more senior the role, the greater the impact of our leadership coaching, improving presense, strategy, stakeholder relationships, communications, relationship skills and much more.
And as up to 90% of success in leadership roles is based on emotional intelligence skills*, it's become clear to us that specialising in emotional intelligence coaching & leadership assessments is the future of high performing organisations. That's why we're a natural choice for management coaching & C-suite leadership coaching where performance improvements can literally transform a business's fortunes.
Take our FREE, no obligation coaching needs analysis.

Coaching cultures create high performance

Our skills testing & coaching conversations are powerful at bringing out people's best & facilitating positive changes, so much so, we're often asked to train managers & leaders on using the very coaching skills we use with them. They then get to pass them on & create coaching conversations & cultures within their teams & organisations. These skills can then become entrenched as standards of good practice, something most organisations simply do not have.
* according to the Harvard Business Review research into EQ.
What Makes A Great Executive Coach?
Trust
As executive coaches, we accept that trust is the cornerstone to all relationships, including coaching. We take your needs & our coaching seriously. We work with as your partner, one-step at a time to make sure you're clear & happy about your coaching process.
Our coaches have at least 15 years professional executive coaching experience. They not only have significant corporate experience but are seasoned business people too.  Most of our coaches are based in London in the UK, though travel far & wide supporting clients. We've been using online coaching for many years which works very well.  Please see our Covid-19 announcement in Logistics sections below.
Confidentiality

Coaching is a totally confidential experience. Even if sponsored by your organisation, be it for stand-alone or group coaching, our coaching relationships with a client remain confidential.  Of course whatever coachee's might be willing to share often helps colleagues & the wider organisation too, but it's your choice.
Taking responsibility
Coaching relationships are based on openness, honesty,  transparency & commitment on both sides.  Our executive coaches give 100% & expect the same from our clients. At all times, as our client, you should feel respected, supported & safe. We guide the process, the focus & decisions are your choices.
Communication
There are no daft questions, except the one you want answered, but don't ask.

Executive Coaching vs Therapy
Future Vs Past
Executive coaching focuses on achievement & growth. It's future not past 'issue-focused' as in therapy. Although issues & blocks are commonly uncovered in the coaching process. A great coach knows the difference & is able to safely navigate situations where issues arise.  Good coaches are clear about this, giving guidance where necessary.
Movement Vs Healing
Executive coaching sessions work on the premise that you're committed & able to move forward in your development. If a client has difficulties doing this, the coach may refer them for additional support, such as to a therapist or counsellor.  This is always completely confidential & the coach works purely as an advisor. Our stringent coaching approach ensures we balance your growth, goals & wellbeing.  Our coaches have therapeutic qualifications as well as professional coaching, so they are able to tred this fine-line & know the difference.
Logistics - Timing & Location
Coaching – Timing & Sessions
For optimal results we recommend coaching sessions from 90 to 120 minutes in length.  We try not to be too prescriptive, though we need you to buy into the process and give it a few sessions for the magic to happen.
We recommend effective programmes start with a minimum of around 3 to 4 sessions over a 4-10 week period with intervals of 10 days to 2 weeks between sessions. This helps build & maintain the dynamic nature of building positive habits in a trusted process giving people the right balance of time to learn, try new things & have timely feedback & support.
Face-2-Face & Online Coaching

We (usually – see below) operate executive coaching sessions face-to-face in venues around London, across the UK & further afield.  It's important coaching is conducted in a neutral, relaxed, private & discreet location. We also coach online using remote platforms such as Skype, WebEx & Zoom.
Covid-19 pandemic update December 2020
Currently our executive coaches are  coaching online, which works brilliantly.  Professional coaching was in fact originally designed for the phone & is particularly effective now we can see each other & share documents easily too. Covid19 has brought with is a whole new way of seeing work and life and with big change comes a greater need for clear leadership and resilience.  Let us be your partners through these challening times and come out of this wiser and stronger than before.
Ask how remote executive coaching works
Leadership coaching programmes
Imagine your key people & teams were imbued with the leadership skills that mattered most – that naturally brought success & positive cultures. Imagine developing these mindsets & standards of high performance within your leadership teams. Our excellent leadership coaches are ready to work with you to do just this.

Ask About Executive Coaching
We'd be happy to speak to you about the executive coaching experience you or your organisation are looking for. It all starts with a conversation. Our coaches are based in London, UK but work far & wide.