Resilience training courses build the mindset & tools to achieve & thrive. This course will uncover deep insights & practical skills for mitigating & dealing effectively with stress.
This highly engaging, comprehensive course takes you & your colleagues on a journey of self-discovery uncovering the essentials about stress-management, behavioural techniques & proven skills that harness the power of both body & mind. We use the latest research & a variety of practical tools to focus on both cognitive & emotional skills & reveal how they work best, together. Who knew stress could be fun to explore?
Choose from a public resilience course in London, remote webinar or tailored in-house course delivered wherever you want, across the UK, Europe & further.
Resilience Training Courses – workshop benefits & learning
Learn exactly what resilience is & how to build it
Learn to use our comprehensive 6 Pillars of Resilience Model
Identify your/others early warning signs of stress
Learn key factors that cause stress & how to better manage them
Harness; The Flow Principle, Locus of Control, Fight-Flight response
Learn advanced mind-management techniques e.g. positive self-talk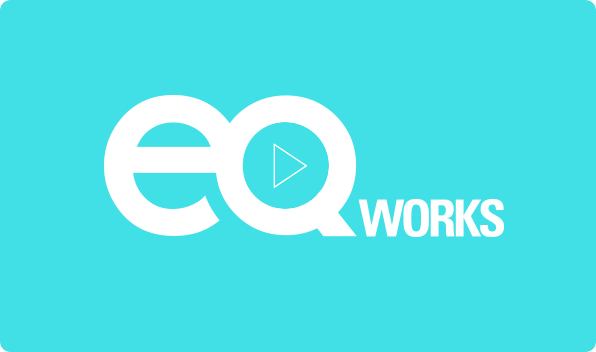 Overview
Background
"Resilience is the ability to, not only cope but, perform at your best, personally and professionally, even during times of high pressure, change & adversity. "
In today's fast-paced world, we experience great challenges, distractions, pressures & seemingly increasing rates of change. Technology increasingly pushes us to think, respond, take action more quickly & efficiently. The ability to maintain focus, calm & balance our wellbeing amidst these distractions & complexities is an imperative life skill.
Benefits
Good news: Resilience is not fixed. It can be built. Resilient people perform well under pressure & bounce back more quickly. More effectively managing their moods, they react less adversely, communicate more clearly & build stronger relationships. They have higher levels of emotional wellbeing & ultimately help make working environments more productive & enjoyable.
Logistics
Audience
Resilience skills are important for everyone from front-line staff to C-Suite directors. The public course is a great introduction. We also tailor in-house courses specifically to your needs & contexts.
Course Length
Resilience workshops are designed for 1/2 – 2 days in length. The longer the sessions the more time participants have to reflect, learn, practice & personalise their experience.
Blended Learning
Resilience Training ++ Using Coaching
Ultimately learning increases when we put more energy into utilising effective tools, practicing techniques & having the experience tailored to needs . We've found that using our due diligence process (ask us what this means), our clever needs analysis & EQ testing tools we significantly engage participants in long-term learning & development. By feeding back scores EQ scores & analysis in one-2-one coaching combined with our resilience courses, we can significantly help to embed greater resilience & stress-management skills.
Why choose us?
Our unique approach
We can tailor your resilience or wider programme to your group & organisational needs. We take into account your specific contexts, demographics, roles, cultures & more to make sure your resilience solution works for you. Taking our unique needs analysis enables us to hit the ground running when we discuss creating your perfect programme.
6 Pillars of Resilience model
We've spent years honing this programme. We distilled down the research & learning into one clever 6 Pillars Model to make it easy & memorable to learn & build your resilience. We think you'll notice the difference it makes.
Resilience Training For Managers
Our resilience courses are for everyone though we deliver specialised Resilience for Manager's training too.
These include elements including;
How to spot & handle other's stress
Pre-empting issues before they escalate
Providing tools for supporting direct-reports
Ways to help colleagues listen to, & support , each other more
Tips on stress-free working
Knowing when to refer people for additional support
Use of Employee Assistance Programmes (EAP's)
Other related elements
We always go through a thorough training needs analysis to help us, understand &, align to your needs.

Want to bring this course in-house?
Mar. 17
Resilience Training Course- 15th April 2020
Timings: 14:00 - 17:30
Location: Corus Hotel, 1 Lancaster Gate, Central London
Pre-course questionnaire, inspiration, user guide & delicious refreshments are included. We look forward to welcoming you!
Thrive in life & work using the latest emotional & cognitive techniques
Register your interest today
We'll support you every step of the way to achieve the training experience you need;

Excellent, comprehensive user guides
Crafted for wide-range of learning styles & cultures
Practical, insightful, educational
Brilliant facilitators with in-depth corporate & psychological experience
Flexible, cost effective courses
Fun, highly inclusive intelligent approach
Based on latest research
Inspiring
"Very inspirational. Has taught me some new coping techniques to put things into perspective. Thank you."  Christopher F, Department For Transport.
Insightful
"Very interesting insights, has inspired me to investigate areas further. Thank you."  VM, Education Scotland.
Thought-provoking
"Excellent – very thought-provoking. Lots to work on & explore". WW, College Of Glasgow.
Stimulating..Valuable
"Stimulating, very good delivery & visuals – concentrated & valuable"
Very useful
"A great session -full of useful ideas which I'm sure will come in use. Thanks"
Empowering
"Makes you feel like you can be in control of almost any stressful situation in life :)"
You might also be interested in
Our insightful and motivational speaker will inspire, educate and entertain your people
Our unique approach brings new awareness & resources as well as a laser-focus to achieve goals & build new skills