Captivating, inspiring & educating audiences
Introducing or deepening emotional intelligence ideas & skills is powerful. EQ specialist Philip Gimmack has a way of using simple yet poignant language & imagery to engage quickly & deeply with his audiences. His easy yet highly engaging style connects with people & sparks new thinking & imagination in ways few speakers do.
"Brilliant & thought-provoking"
Exploring emotional intelligence fascinates & educates in equal measure. Philip's key-notes are perfect for networking events, team off-sites & annual conferences.
Motivational talks that
Inspire trust in self & others
Create impetus for culture change
Impart powerful messages that stick
Challenge blocks to learning
Reveal unconscious limitations & overcome challenges
Transform awareness & beliefs
Build awareness of positive language & behaviours
Teach frameworks & techniques for success
Encourage excellent leadership & collaborative working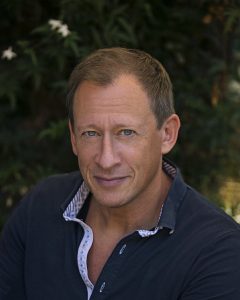 Philip combines 25 years of change-management & psychological experience giving him unique perspectives on how businesses & people work better together. He combines imagery, ideas, music & humour in talks ranging from 30 minutes upwards. Based in London he travels around the UK & worldwide.
[Read More ]
.
"My passion is to inspire EQ understanding. Every day I am reminded of how little we are taught about EQ & how much we'd all benefit from greater emotional awareness, expression & management"
What is a motivational speaker?
Motivational speakers, also called keynote or inspirational speakers, create, stimulate & inspire people. They form quick & palpable bonds with their audiences.
The idea of a pep-talk to boost self-confidence, for instance, may be familiar. However, the best motivational speakers are alchemists. They leave audiences with positive feelings & beliefs & with something fresh, that changes how people see or act in the future.
What types of keynote talks?
Philip delivers talks across the United Kingdom & further afield. They're framed around emotional intelligence & leadership, designed to spark new thinking. The talks are aligned to your audience's interests, roles, backgrounds, experiences & specific context using our clever needs analysis process. Keynotes run from 30 minutes upwards, with or without interactive screens & flip-charts.
Talks include;
The power of Emotional Intelligence
Essential resilience skills for leading
Emotionally intelligent leadership
Engagement through EQ
Why EQ matters more than IQ
EQ – The new technology for change
How to choose a motivational speaker
Tips for choosing a keynote speaker:
Clarify purpose & budget Before you go looking clarify the purpose of the talk and your budget.
Assess the fit Talk to the speaker directly and ask them what they love to do. Ask about their experience relative to the profile of your audience, type of event & your expectations of the event. References & videos may help. Most importantly agree outcomes & benefits. Ask what the audience will learn, experience and feel.
Be clear about how the event is positioned within the organisation & how the keynote shoud blend within the event.
Location Will the speaker travel to where you need them? Remember that a speaker who travels to and from your event will need to be paid for travel time, fares and accommodation. It may be cost-effective for you to consider running multiple or longer training sessions if you hire a speaker who is not local.
Logistics & timings Agree with the speaker the set-up for the session such as audience numbers, room layout, use of props, mics, screens & if the session will be recorded.
Motivational talks across the UK and beyond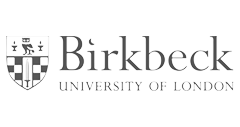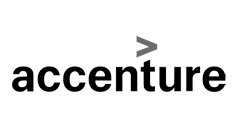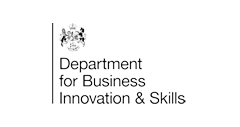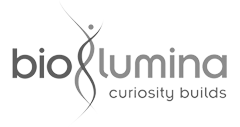 "Amazed! Entered the session sceptical but left feeling refreshed"
Feedback from a few London talks
"Excellent stuff my whole department team needs this! thanks" D.Richley
"Some great tips especially the reminder about (the power of) xxx…" C.McKay
"Fantastic session, best on of the day." B.Jones
"Really great to get practical tips not just "preachery"theory!" M.Jeavans
"Great session only wished it was longer. It was also the best session attended" V.C.McQueen
"Engaging delivery-great content, great speaker" A.Schofield
"Energetic, interesting, thought provoking, relevant + not long enough" S.Edgehill
"So relaxing and made me feel like I have been cleansed of all the negativity. Well done!" J.Newman
"Very interesting some great ideas to apply!" P.Henderson
"Brill! Inspiring and really helpful" K.Bates
"Very interesting. Lots to think about.I like the idea that ..xxx" (sorry you'll have to attend to find out) A.Dad
"Brilliant session, worth the day just for this. Sorry that it could not have been longer." J.Taylor
"Excellent session on EQ, liked the solution to xxx…" (come and see to find out) A.Anurukam
"A very exciting and energising session!" G.Wilkinson
"Wonderful end of day session worth staying around for.Inspiring" R.Leonard
"Engaging delivery -well versed + inspiring" D.Hunter
"Great presentation, really thought provoking and yet obvious in terms of the need to understand your emotions. I will be doing more reading on this subject and starting a journey" N.Vaughan
"Fab fab fabulous.Really enjoyed it." M.Berezin
"Thank you! Very interesting and insightful. R.Jamieson

Make an enquiry
Whether or not you know what you want from your keynote speaker it all starts with a conversation