Emotional Intelligence Master Class
Immersive Emotional Intelligence workshop. Harness the power of emotions to motivate & lead!
Come on a journey of self-discovery to the heart of what makes you great & successful.  Unearth your true leadership style & strengths. Let us share with you the entire range of EQ possibilities using theory, techniques, TIPS, practice & in-depth understanding. Empower your self-management, communication & influencing skills. Learn what great EQ looks like, how to recognise & build it & why it's so powerful.  Learn fascinating ways to read people better & quickly. Gather critical information about people to help build powerful rapport & persuade people to greater effect.  Ask us about our unique training needs assessment to create the perfect workshop for you & your people.
Some sample elements (courses run from 1 – 5 days in length):
Build significant self-awareness
Explore greater emotional expression
Learn the essence of motivation
Develop a more positive mind-set
Understand the significance of the body-mind connection
Practice resilience – calming techniques
Build powerful rapport
Learn to read hidden information in people
Learn powerful stakeholder skills
Learn the secrets to building trust
Practice listening-feedback skills
Understand how to harness positive beliefs
and much more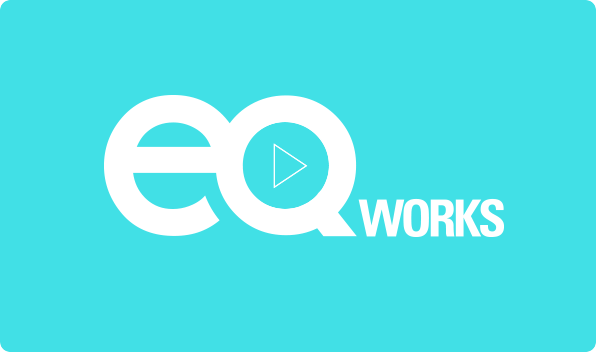 Background
Why EQ?
People ask: Why do we need a few days 'just' to learn EQ?  And therein lies the challenge. Once you experience the first hour of training you'll likely never need persuading again about how fundamental EQ skills are to all areas of life & work.
EQ skills sit firmly at the heart of effective leadership. Research* reflects that at least 80% of success in a leadership role is down to EQ skills. This should not be surprising when we understand that emotions drive our awareness & facilitate our values & behaviours. EQ development naturally builds all-round human performance & well-being.
Attitude & Buy-in
These workshops can be game-changers to management teams & cultures. But we need you to buy-in & preferably your organisation's leaders. Cultures are a reflection of, and created through, the behaviours of the most senior & influential people.  We can help you leverage your internal early adopters & champions to bring EQ to your organisation.  They best understand, so are able to motivate, their colleagues, to take part in this powerful culture-change programme.
* Harvard Business Review study
Course structure
These courses typically run from around 2- 5 days in length or can be broken down into half/days running close in time over several days or perhaps weeks. The core elements are outlined here.
Self-Awareness
Everything we think, say and do happens through the filter of our self-awareness;
We cover key areas of emotional awareness & how we build this:
• Exploring emotions – why they're so important
• Motivating ourselves & others
• How emotions drive behaviours
• Continuous self-calibration & feedback
• Exploring core values – bringing out the best in self/others
Body & Mind
Our bodies & minds are linked more than most realise. We help you understand this & build connection.
• Body & Mind connection–experiencing & understanding the neuroscience
Self-Management
Calming & thus managing ourselves effectively enables not only 'vision' but connection to all key ei elements. For instance, this allows people to support & work well with others too.
• Importance of self-management
• Breathing techniques
• Uncovering our HOT buttons
• Building positive mind-set & experiences
Communication
Most communication has little to do with words – we'll show you what real communication is;
• Rapport-building using NLP
• Reading emotions in faces & voice
• Understanding our effect on others
• Learning to 'magically'* read people's preferred learning & communication styles
* – Ok so it's not magic, just powerful
EQ models
Uncover the models, which we teach as standards of what good looks like for great behaviours & mind-sets at work & in life
• The EQ-i 2.0 ® model & components
• EQ – take self-tests & on-line assessments of EQ skills*
• Learning EQ strengths – how to use them more
• Learning weaknesses – how/where they hold you back – how to build/work around them
Social-Relationship Skills
• Balancing empathy v's assertiveness
• Video learning –Studying Trump V's Obama
• What influences trust-building?
• 8-steps to great listening skills
• Practicing listening & feedback skills
Balancing Resources & Demands
• Knowing what stress is
• Dealing with stress
• Building resilience – using The 6 Pillars
• Understanding & building FLOW moments
Deepening Skills
• Creating goals/plans that empower
• Structuring effective goals using Well-Formed Outcomes (NLP)
• Gaining perspective with the Wheel of life/work
• Gaining collaboration using stakeholder-mapping / conversations
• Delegating effectively
Facilitator
Philip Gimmack
Emotional intelligence facilitator, executive coach.
Philip is a leader in Emotional Intelligence development & receives exceptional feedback as both facilitator & motivational speaker. He develops people & teams focusing strongly on high performance & leadership. Combining both significant psychological & business-change experience gives him unique insights into managing change & high performance from both an organisational & personal perspective. Certified as an NLP Psychotherapist in 1998, he is a highly experienced professional coach, licensed to test & coach using the EQ-i 2.0 / A.R.T psychometric instruments. He also worked as a change-management consultant implementing systems & processes for many years.  Read more.
Embedding Learning
EQ Tests
Participants take EQ psychometric assessments well before the sessions. Their EQ scores are analysed & their profiles created. These can be either presented & worked on during workshops or afterwards in confidential one-2-one sessions where they are carefully taken through their results & create a development plan.
Master classes can utilise development activities which are either based on core EQ training modules or designed specifically tailored to participant's personal & group scores & EQ dynamics.  This approach is highly effective at pin-pointing needs & developing teams with exactly what they need.
Our comprehensive on-line EQ assessments look at both overall (EQ-i ® 2.0) & relationship skills (A.R.T.) respectively, something virtually no other EQ consultancy does.
Confidentiality & Sharing
Please note this is a fun, highly engaging & experiential programme, certainly not lectures or lessons in dry theory; far from it.  They are held in a confidential, supportive environment with both personal & group activities.  People do not have to share personal information unless previously agreed & sessions are carefully designed & organised to accommodate sensitivities & needs.  It's essential we discuss in advance exactly how the workshop will work & take in detailed understanding of groups & contexts.
Included: Comprehensive branded EQ Guide. This hard-bound workbook is excellent for learning, practice, notes & further development. Engagement & pre-course questionnaires may also be used which build commitment, look at well-being & encourage attendees to buy-in, & engage both during & after sessions.

Want to bring this course in-house?

Mar. 2
Emotional Intelligence Online Webinar - 2nd March 2021
Timings: 9:00 - 11:30
Location: Online Webinar
Exceptional introduction to Emotional Intelligence online LIVE webinar. FREE pre-course questionnaire* highlighting key areas of need & stimulates lots of food for thought. Access via: Zoom link - no technical expertise to use, connects in seconds. [logo-slider]
Jan. 26
Emotional Intelligence Online Webinar - 26th January 2021
Timings: 9:00 - 12:00
Location: Online Webinar
Exceptional introduction to Emotional Intelligence online LIVE webinar. FREE pre-course questionnaire* highlighting key areas of need & stimulates lots of food for thought. Access via: Zoom link - no technical expertise to use, connects in seconds. [logo-slider]
Focussing on the skills that matter builds positive skills & cultures, fast.
Register your interest today
What's special about our training courses?
Practical, educational, insightful, fun
Comprehensive content & guides
Crafted for variety of learning styles & cultures
Expert facilitators – in-depth experience

 both corporate & psychological

Based on latest research
Flexible, cost effective courses
Civil Service Senior Policy Advisor
"Philip has an excellent way of explaining things! So much falls right in place and his style is thoroughly enjoyable."
Saima Williams"


Adobe Programme Manager
"We had a great workshop with lots of insights that inspired me". Michael Gamböck.
Nationwide Building Society Programme Director
"I could not put a price on this programme.. I have improved my delivery …there is no question that NBS has got a great ROI from me by undertaking this. This has definitely made a big impact. "
Forextime, Chief Financial Officer
"The programme exceeded any expectations that I had. The group dynamic transformed in front of our eyes resulting to a more collaborative and close knit team. On a personal level I had a series of breakthroughs such as learning how to listen better and really understand others, discovering my super power and also identifying and finding ways to deal with my limiting beliefs."

Other Emotionally Intelliegent Courses
Our insightful and motivational speaker will inspire, educate and entertain your people
Our unique ei approach brings new insights & resources to succeed & build new skills