Emotional Intelligence Introduction
EQ training develops charismatic, self-empowered & resilient leaders – the skills managers desperately need but are rarely taught.
This thought-provoking emotional intelligence course is a wholly practical journey of discovery into making our emotions 'work for us'. It inspires and challenges on both an intellectual & emotional level. It's designed to spark thinking in novel ways & encourage high performance & leadership behaviours that work for life & work.
We cram a host of practical skills & theory into this fascinating introduction. We'll help you assess your own EQ & develop it further. It's fun, engaging & run in a sensitive environment without the need to share anything personal.  And unlike most EQ training it's facilitated by an EQ specialist who lives & breathes this practice, daily.
What you'll experience:
Uncover the power of emotions
Practice mind-body connection
Learn the neuroscience of emotions
Practice proven calming & stress-reduction techniques
Learn vital insights of reading emotions in faces
Learn powerful 10 step process for greater self-awareness
Develop greater emotional expression
Understand how emotions affect communication
Learn the EQ-i 2.0 model of emotional intelligence
Take a self-test* of your EQ in 15 key areas
Create a plan to develop EQ skills you need most
Analyse EQ of leaders (video-learning)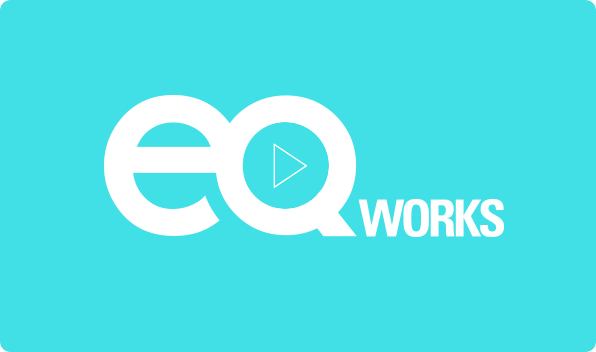 Training overview
Background
Emotional Intelligence is just being nice to people, right? Absolutely not.  It's so much more. Emotions are our key internal feedback mechanism. Emotions indicate, & help us facilitate, change. To make the most of change we need to understand & work with this mechanism.
Emotional intelligence is the capacity to recognise, discern between, work with, manage & express emotions appropriately, in yourself & with others, to support the quality of your thinking & behaviours.  Sometimes called EQ, it helps us understand what's most important to us, to navigate our lies effectively to perform well & succeed.
Solution
Our approach is unique.  This great introduction course educates, inspires, challenges & teaches emotional awareness & management from different key perspectives. Unlike most which still focus somewhat on the cognitive, we teach EQ holistically. We focus on mind-body as well as cognitive-emotional development techniques.
Live Session Logistics
Audience
Do you have a pulse? Then this course is for you. In truth, sceptics are often converted on this course, but we'd prefer you to be curious already & ready to see yourself, others & life differently.
Course Length
This course now runs for a full 4 hours. We pack a lot into this seminar. On completion you'll realise not only how much we cover but also how much more there is to learn leaving with lots of food for thought & practical tips. 1 -4 day tailored in-house courses are also available.
Before & After
Embedding change
To get the most from this training be open, use the comprehensive guide as directed after the session & practice the key tools & techniques daily. Combining this with EQ testing & coaching is the ultimate way to make significant changes you'll feel, & others will notice.
Pre-reading
There is no required pre-reading but you'll receive a pre-course questionnaire to help you take stock & think about areas you may wish to focus on. Bring this along on the day. But don't worry you'll not have to share anything you don't wish to.
Additional Option: Taking one of our online EQ psychometric assessments will give you a baseline of your EQ attributes which can be developed further with one-2-one coaching & any changes can then easily be monitored going forward.  It's not necessary for the course but will help embed learning.
Want more comprehensive EQ programmes?
In-depth programmes
Whether you're looking for introduction EQ courses or more comprehensive programmes, we've got you covered.
We run tailored in-house EQ master classes & both in-house & private coaching programmes which take this learning deeper & more closely aligned to your needs.
The ultimate change-maker programme combines this training with EQ testing & coaching. These profound leadership training programmes aim to bring out the skills that matter most for particular roles, people & their teams.
We can actually reveal often complex team dynamics & distil them into easily understandable insights & training programmes. EQ programmes leverage the psychometric tests that we use to uncover exactly what's needed & also prove what's improved.  Again, our approach is unique here, by utilising not one but two profound EQ psychometric assessments you & your team uncover both overall personal, as well as detailed social, attributes.
Online Webinars
Online Webinars
Since the end of March 2020 we are running workshop courses as online webinars only, where attendees sign-in from anywhere in the world using any PC or Mac using Zoom or WebEX. (We look forward to starting-up the face to face workshops when it's safe to do so).
These great online webinars run for around 90 minutes & can be run as modules to build up knowledge over weeks. They are interactive using chat, hands-up, thumbs-up, group discussion, group polls, slides, videos & Q&A. We also use the pre-course questionnaires & follow-up quizzes. People are often surprised by how engaging & effective the webinars are.
Ask us how online webinars can work for you.

Want to bring this course in-house?
Resilience Training Course
Time: 14:00-18:00
Location: Lancaster Gate, Central London
Pre-course questionnaire, inspiration, user guide & delicious refreshments included.

Mar. 2
Emotional Intelligence Online Webinar - 2nd March 2021
Timings: 9:00 - 11:30
Location: Online Webinar
Exceptional introduction to Emotional Intelligence online LIVE webinar. FREE pre-course questionnaire* highlighting key areas of need & stimulates lots of food for thought. Access via: Zoom link - no technical expertise to use, connects in seconds. [logo-slider]
Jan. 26
Emotional Intelligence Online Webinar - 26th January 2021
Timings: 9:00 - 12:00
Location: Online Webinar
Exceptional introduction to Emotional Intelligence online LIVE webinar. FREE pre-course questionnaire* highlighting key areas of need & stimulates lots of food for thought. Access via: Zoom link - no technical expertise to use, connects in seconds. [logo-slider]
Flexible insightful workshops for 6 – 600 people
Register your interest today
What's special about our training courses?

Proven approach underpinned by EQ skills
Design based on science not guesswork
Can be aligned to role competencies
Cater to diverse learning styles & cultures
Practical, insightful, educational approach
Highly engaging expert facilitators
Flexible & cost effective
Accessible learning
"Philip has an excellent way of explaining things! So much falls right in place and his style is thoroughly enjoyable."
Saima Williams, Senior Programme Manager, The Home Office.
Inspirational learning
"We had a great (EQ training) workshop with lots of insights that inspired me".  Michael Gamböck, Adobe.

Expert Facilitation
"Philip is the master of listening & instilling calmness & resilience in the work place. He also instils confidence within you, without you really noticing. You really did make an impact here – thanks! " Luke George, Executive Assistant to the CEO, Toowoomba Turf Club.
Transformational change
"I sent one of my staff on your Emotional Intelligence course. Before attending he was a little cold, uncaring. He believed work was there to be done (with little focus on people). Immediately after the course, something clearly had just clicked. (It was remarkable) a reformed character. He then also went on to gain a new role where he applied EQ concepts and practice and became a much greater pleasure to work with." Clayton Smith, Head of Transformation, The Land registry.
Our insightful & motivational speaker will inspire, educate & entertain your people
Our unique ei approach brings new insights & resources to succeed & build new skills